5 May 2016: Women Travel Writers, 1780-1840: Communities of Authorship
We are pleased to announce the commencement of a British Academy funded research project, Women Travel Writers, 1780-1840: Communities of Authorship. Led by Dr Benjamin Colbert in collaboration with database designer Chris Veness of Moveable Type Ltd., the project aims to restore visibility to 139 women who published travel books as authors, co-authors, contributors, letterpress writers, editors, and translators during a period in which women's travel writing became established in Britain and Ireland. Original biographical research on these authors will contribute to our knowledge of the conditions of publishing, networking, and support that helped women become transformative presences in a male-dominated genre.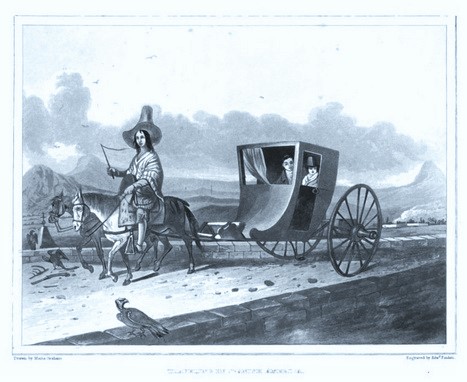 The research builds upon and augments the Database of Women's Travel Writing, launched at Chawton House Library in July 2014, which aims to provide accurate bibliographical entries for all books of travel by women published in Britain and Ireland during this period. This final phase of the project will produce a biographical dictionary of women travel writers, expand the database to include new categories of collaborative authorship, and enhance the user interface to maximise open access to the research.
The eighteen-month project finishes in January 2018. Look out for bi-monthly progress reports to be published here, as well as featured author profiles.